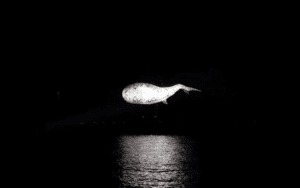 In the seabed of Elefsina – that is the seabed of the Gulf of Elefsina –
rest 34 dead sea creatures.
In this peculiar "Underworld" of the city of Mysteries.
One such creature, on 4/2/2023, during the Opening Ceremony of the 2023 Eleusis European Capital of Culture, and in the darkness of the winter, rose to the surface and then into the air, casting light to the Upper World.